Photography | Video Productions | Videography | Video Editing
We are a photography and video production company located in Newtown, PA. We provide photography and video service in Bucks County, Montgomery County, Lehigh Valley, the Philadelphia metro area, and parts of New Jersey, Mercer, Burlington, and Huntingdon Counties. We also cater to destination photography if required and desired.
Please tell us more about you and your needs. Call and leave a voicemail for a quick call back, or leave a message below. For a quick quote, please leave event or project details. Hours, locations, number of guests, details, budget.
Creative, Thoughtful, Fun, Affordable.  We capture momentous photography. 
Celebrating 20 + years in business, producing wonderful memories that last generations! High Quality Professional Photographers and videographers you can trust for your wedding, special events, family portraits, headshots, short videos, memorial video slideshows & more. Please tell us more about you and your needs. Call and leave a voicemail for a quick call back, or leave a message below. For a quick quote, please leave event or project details. Hours, locations, number of guests, details, budget.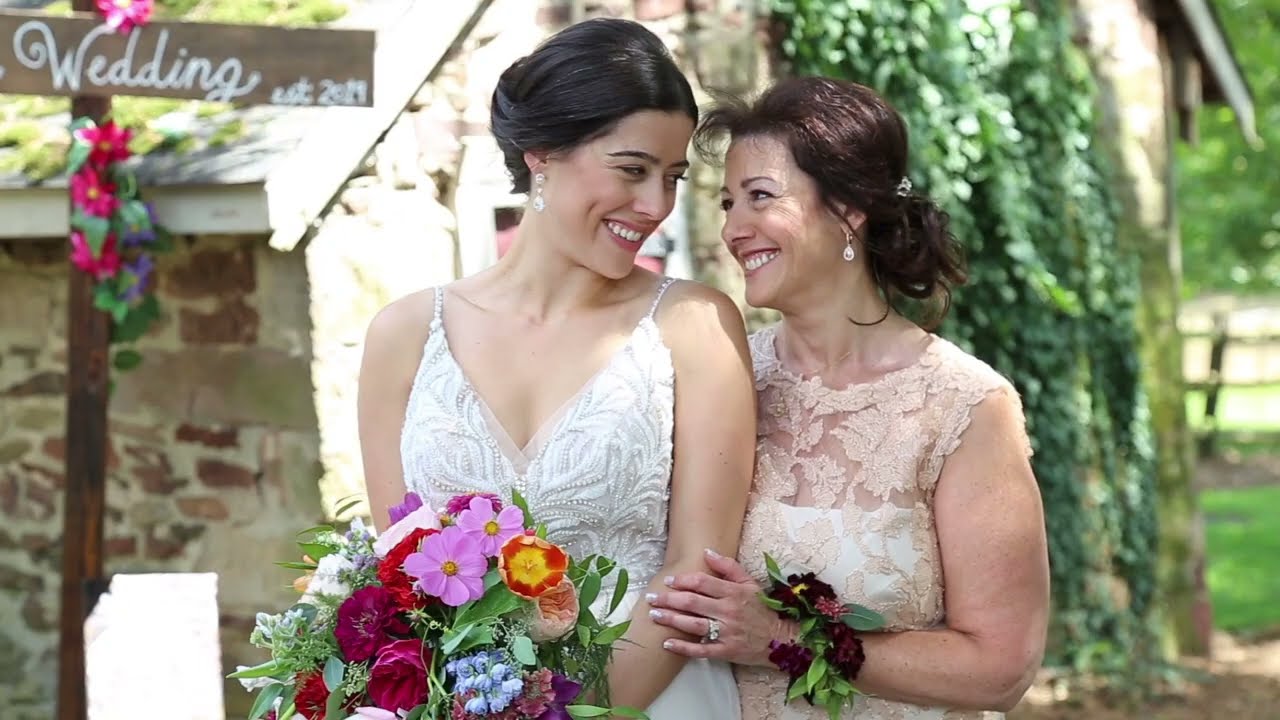 "The pictures came out amazing and we had so many different options to choose from- we had all of the traditional poses/combinations as well as so many amazing candids to choose from, she must have been walking around all night. It was great to go through all of the pictures (which not all places let you do) and see the memories that we otherwise would have missed. " -Colleen and Mike




"I recommend Tylerstar Productions to any couple looking for an attentive and excellent wedding photographer! Angel arrived and introduced herself and started clicking and snapping photos immediately! She was incredible and instinctively anticipated where to be and what to shoot. Angel helped make or day one that was beyond special and the photos that she took captured the essence , love and beauty of the best day of my life! A huge thank you to Angel and Tylerstar Productions! Sincerely, Thomas M. Gramlich"

"Great communications, easy to work with, prompt and took excellent pictures for our event. The photobook was beautiful and we will seek out her business again at the next opportunity."- Mark Strange "Tylerstar Productions was extremely fun to work with. They were extremely meticulous and thorough with their shots, getting many different takes and angles. They were extremely creative as well, coming up with many fun, unique, and interesting ways to document the wedding. Overall Angel was extremely easy to work with, passionate, and fun - I considered them a proper guest to our wedding. Couldn't have been happier with the results"- Vuk & Emilie AWESOME job by Angel & Brian. They got all the shots we wanted & more.

Video is fantastic, we relive our wedding watch time we see it ." -Bruce & Charlotte Sigman

"I had the opportunity to work with Angel of Tylerstar Productions for my daughter's wedding. This company is a delight to work with. Very friendly and accommodating and tries to capture the essence of the moment while also hanging back and not getting in the middle of the event. The photos and video came out amazing. We couldn't be happier with the quality and the content. They are crisp and clear and a good mix of some traditional poses and candid shots. Plus, we got a lot of photos, which is great. Angel arrived ahead of schedule and ready to go the minute she got there. Pre-wedding she was in contact with us, helpful and ready to answer questions and make sure she understood what we wanted. My daughter didn't know at first what she wanted in pics, so Angel was ready and able to help come up with some of the most important shots from the day. We also appreciated that she took the time to understand the details of the day such as headcount, venue, the flow of the day, so that she could prepare and make sure she had all the needed equipment with her. Post-wedding we got the pics back pretty quickly, too, which is always nice. I'd definitely hire her again. And actually have worked with her a few times after for other family photo shoots. Angel and Tylerstar Productions is a top-notch, 5-star video and photo company. You want her to be part of your day!"- Elizabeth M.

"Our Wealth Management Group at Merrill Lynch needed to update photos for our website and brochures. Angela & Brian arrived at our office early to set up their equipment and survey the office environment. Their professionalism and performance exceeded my expectations. They helped us with several group photos with all 7 team members using different configurations along with individual portraits. Everyone on our team was very happy with the quality of Angela and Brian's work."- Fred S. "Very professional and diligent. Took as much extra time as it was needed to get all the work done. Would recommend her to friends and family and hire again." -Victor

"We used Tylerstar Productions for a memorial video for my moms "Life Celebration". The video was absolutely perfect and the service we were provided was second to none. On the saddest day of my life, this video not only brought a smile to my face, it brought me much needed joy just seeing my mom's life through this very special video and knowing that we were indeed there to celebrate the great life she lived. Thank you so much Tylerstar Productions, you made the hardest day better for us !" -Dot "Angela did an amazing video production for my father's funeral. She was able to connect with my family and friends and capture many special moments during the event. Everyone was pleased with her editing work and quickly created beautiful sideshows and video chapters. I recommend Angela and would use her again!" -Santhosh

"Recently I had a medical issue which caused a facial disfigurement. Trying to find a photographer willing to spend the time with me and make me comfortable was a challenge. Not only did I feel listened to but was made to feel beautiful. 6 Stars!" -Christa M. "Angel took beautiful and crystal clear photos of our daughter's wedding. We have received many compliments. She was easy to get ahold of and always quickly returned phone calls and answered questions. She took a large quantity of photos during the service and at the reception. She was quick to get USB and DVD to us. Angel was a pleasure to work with. We highly recommend Tylerstar Productions." Karen Rebert
Tylerstar Productions & Angel Clausson
Tylerstar Productions  
First opened in Philadelphia in 2002. Later the company moved to Newtown, PA. Specializing in Photography, Videography and Digital Editing we have brought happy tears and laughter to our clients in Bucks County and surrounding area.
The difference between us and the rest is our creative, calm, unobtrusive approach, and great relationships with our clients. Its really important to us that everyone should be able to afford photography and video for their special event and we are not about charging you an arm and a leg for our services. We try to work with you so that the price is comfortable and fair for all.
We realize people celebrate their wedding day in different ways. We are open hearted and welcome all religions, ethnicities, race, sex, color, we are all human and its all about love, harmony and connecting. We welcome you to contact us and tell us how we will be celebrating YOUR momentous wedding day.
Angels Artisan Bizarre
Angels Artisan Bizarre is a virtual gift shop and gallery to showcase the art and photography of Angel Clausson and other collaborative local artists. Angel Clausson has been an artist all of her life, but when the pandemic arrived in 2020, many industries had to shut down, including the wedding and special event business. All of her events cancelled or postponed, leaving no income for the business. Angel quickly pivoted once again to do what she always does best, make do, while making art. Focus on spiritual self development, helping others, Paint Pouring, digital art and pet portrait art photography, designing sheer photo curtains, stained glass art, brooch bouquets, her sparkling handmade resin flowers and bouquets, barrettes, pins, and more are just some of the ways she survived during the pandemic. Angel is so grateful to all her photography and art clients who have supported her through the years.
Angel Clausson
Angel Clausson graduated with an Associates Degree in Television and Video from Bucks County Community College in Newtown, PA and graduated at The Academy of Art University in San Francisco, CA with a Bachelor's in Motion Pictures and Video. She has produced, shot and edited hundreds of wedding, Bar Mitzvah and special event videos, and has worked in the video production and wedding photography industry since 1998. As the demand for video has decreased through the invention of cell phones and tablets over the years, and a sudden sickness in the family, she made adjustments, moved the business to Newtown, PA in Bucks County and pivoted at this crucial time to go back to school and now includes photography service which has always been her passion.
"I have lived in Pittsburgh, California, and Tennessee before I moved back to Philadelphia where I learned the wedding business. Its been a wonderful journey so far! I am so grateful to be able to work from home while I raise my two beautiful children. Who are now in college.
Its deeply meaningful to me, to produce photography and videos my clients cherish and share for lifetimes with future generations.
Working in an environment where everyone is cheerful and celebrating all day is extremely satisfying to me. I have a fabulous rapport with all of my clients, and we still keep in touch over the years."
our mission to help others
Affordable, fair, flexible rates. High quality, priceless photos and video. We have a variety of price points to help you afford a fair rate for your photography service.
We thoughtfully capture the moments we often take for granted. We want your day to flow with grace and ease. We provide tips and advice to help you every step of the way to keep the experience stress free and fun.
Most of our photography and video productions have a 6-8 week turn around time. You should have your product within 2 months.
We offer experience, advice, tips, that help you think ahead and feel prepared for what to expect from our service the day of.
Call! We are happy to chat with you about our process, your event or project and offer tips and ideas to help things flow smoothly.
Professional, High quality photography, High Definition (HD) videography and digital video editing.